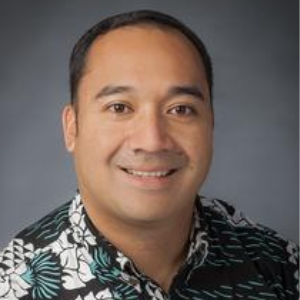 Aloha and Welcome to the Native Hawaiian Chamber of Commerce's newly designed website, which includes a new member portal with access to members-only resources.  It also includes a Business Directory which provides our corporate members with the opportunity to highlight and showcase their businesses.
I am honored and humbled to serve as President of such a dynamic organization rooted in culture and traditions but also mindful of the need to adapt to changing conditions.  With the support of our Board of Directors, NHCC will continue to work diligently on behalf of our members and the entire Native Hawaiian business community.
Our mission is to "mālama Native Hawaiians in business and commerce through leadership, relationships and connections to economic resources and opportunities." As our community recovers from the devastating effects of COVID-19 and looks to a resilient future, NHCC believes that we have a critical kuleana to fulfill.  Over the past year, we have been working diligently and a few of our efforts include:
Establishing an open relationship with leaders of the Hawaii State Legislature's Native Hawaiian Caucus.
Partnering with organizations such as OHA, Kamehameha Schools and Lili'uokalani Trust to survey pandemic impacts on Native Hawaiian businesses.
Solidifying our collaboration with the Hawai'i Island, Kaua'i and Maui Native Hawaiian Chambers of Commerce and other organizations.
Collaborating with strategic partners to provide business training to Native Hawaiian businesses.
Spotlighting our members and their businesses to the broader community with features in Ka Wai Ola, NHCC's website and social media pages as well as our email newsletters.
However, there is still much to be done and we look forward to providing programs and benefits which are relevant to our members as well as continuing to find ways to support Native Hawaiians in business and commerce.
If you are not a member of our Chamber, I strongly encourage you to consider joining us.  I am confident that membership will provide value to you either as an individual or as a business member.  To current and prospective members, please feel free to reach out to me any time – I welcome all questions, comments and suggestions that you may have which will allow our Chamber to better serve you.
Mahalo Nui,
Timmy Wailehua
President